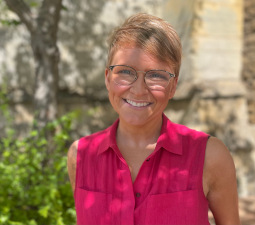 Kate Davidson
Chief Executive
Kate was appointed to the Board on 7th January 2022 becoming Chief Executive on 9th June 2022.
With over 15 years funeral and crematoria industry experience, Kate began her career in the crematoria sector within Local Government, later joining Dignity plc in management and strategic roles spanning eight years.
Kate Davidson re-joined Dignity plc as Chief Operating Officer, from Westerleigh in June 2021. She has since sat on the Group's Executive Committee; focused on organisational change, operational efficiencies, and delivery of Dignity's future development projects. 
Kate is well respected in the end of life sector, and has been involved with a number of industry-wide funeral and crematoria policy initiatives.