Our operations are managed across three main areas, namely funeral services, crematoria and pre-arranged funeral plans. We aim to achieve our business objectives in a caring and responsible manner, recognising the economic, social and environmental impact of our activities.
Funeral services
Funeral services represent 59 per cent of the Group's revenues and relate to the provision of funerals and ancillary items such as memorials and floral tributes. We operate a network of more than 831 funeral locations throughout the UK trading under established local trading names.
Crematoria
Crematoria represent 38 per cent of the Group's revenues and arise from cremation services and the sale of memorials and burial plots at crematoria and cemeteries.
Funeral plans
Pre-arranged funeral plans represent 3 per cent of the Group's revenues. Income represents amounts to cover the costs of marketing and administering the sale of plans. Pre-arranged funeral plans allow people to plan and pay for their funeral in advance.
We have a strong market presence in the provision of pre-arranged funeral plans with 486,000 active plans as at 28 December 2018. We work with a number of reputable affinity partners.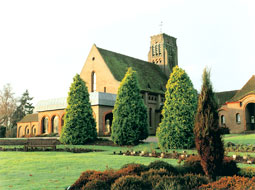 Corporate profile
A regularly updated summary of our business and operations.