What we do
We are the only end of life provider in the UK that uniquely positioned to provide all the required elements of a funeral service:
We offer a range of trusted and regulated Funeral Plans that give customers peace of mind by allowing them to arrange and pay for their funeral in advance.
From our national network of 776 funeral directors we help families arrange funerals when someone has passed away, and care for their loved ones respectfully, compassionately, and to a high standard.
We also operate 46 crematoria and 24 cemeteries providing a place of peace and tranquillity where mourners can remember and say goodbye to loved ones, as well as a range of special and unique memorial options.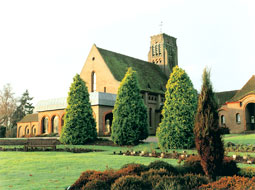 SUBSIDIARY COMPANIES s172 STATEMENTS
A regularly updated summary of our business and operations.