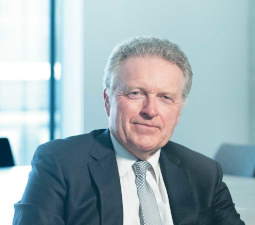 Clive Whiley
Chairman
Clive Whiley was appointed as Non-Executive Chairman of the Company on 26th September 2019.
Clive has over thirty five years' experience in regulated strategic management positions since becoming a Member of the London Stock Exchange. He has extensive main board executive director experience across a broad range of financial services, engineering, manufacturing, distribution, retail & leisure businesses: encompassing the UK, Europe, North America, Australasia, Middle East and the People's Republic of China.
Mr Whiley is Chairman of Mothercare plc, China Venture Capital Management Limited, First China Venture Capital Limited and Y-LEE Limited.